The study group Seed Quality & Testing is interested in the assessment of all seed quality parameters influencing agronomic factors (field establishment). This group discusses methods to evaluate seed quality in laboratory germination tests and studies on field emergence.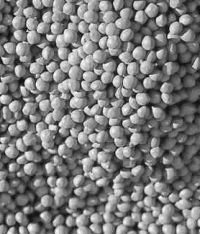 The next meeting of the study group is not fixed yet.
2021 Video conference
2019 Eschwege (D)
2018 King's Lynn (UK)
2016 Einbeck (D)
2015 Bergen op Zoom (NL)
2014 Tienen (B)
2013 Angers (F)
2011 Broom's Barn (UK)
2011 Broom's Barn (joint SQ and P&D)
2010 Cappelle (F)
2008 Landskrona (S)
2007 Mantova (I)
2006 Angers (F)
To access further information on the recent group meetings and download files, please login with your user name and password.